Intro
The Steel Wire Reinforced Thermoplastics (PE) Composite Pipe is abbreviated as SRTP, which is a kind of high-strength plastic steel wire wound in the pipe as the reinforcement, and the outer layer and the inner layer are compounded with thermoplastic high-density polyethylene on both sides, which is compounded by extrusion molding method. New environmentally friendly plastic composite pipe. It not only overcomes the respective shortcomings of steel pipes and plastic pipes, but also has excellent pressure-bearing performance of steel pipes and good hygiene performance of plastic pipes.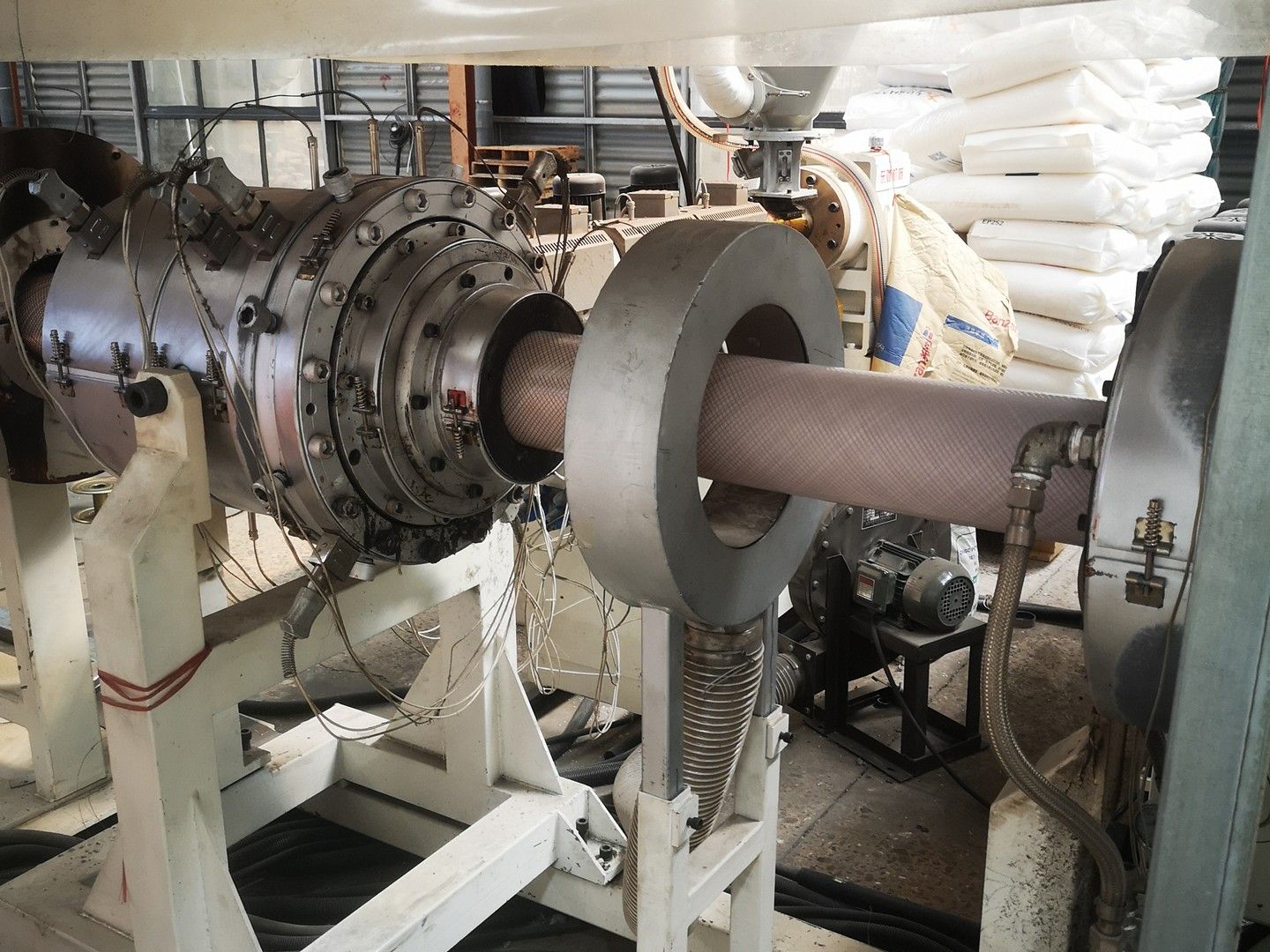 The steel mesh skeleton polyethylene composite pipe has a three-layer structure, namely the core pipe, the steel wire layer, and the outer PE layer. The core tube and the steel wire winding layer are used to withstand the internal pressure of the pipe, and the outer PE layer is mainly used for welding connection.
Both the core tube and the outer PE layer are made of PE80/PE100 grade raw materials, and the steel wire winding layer is made of HDPE modified material and steel wire. The modified HDPE and HDPE can be melted together under heating conditions.
Applications
Municipal Engineering:

urban construction water supply, drinking water, fire fighting water, heat network backwater, gas, natural gas transmission, highway buried drainage and other channels.

Oil Field and Gas Field:

oily sewage, gas field sewage, oil and gas mixture, secondary and tertiary oil recovery and gathering and transportation process pipes.

Chemical Industry:

acid, alkali, salt manufacturing, petroleum, chemical, fertilizer, pharmacy, textile, printing and dyeing, rubber and plastic industries, process pipes and discharge pipes for conveying corrosive gases, liquids, and solid powders.

Power Engineering:

pipelines for process water, return water, water supply, fire fighting water, dust removal, waste residue, etc.

Metallurgical Mines:

used for transporting corrosive media and ore slurry, tailings, ventilation pipes and process pipes in non-ferrous metal smelting.

Seawater Transportation:

seawater transportation in seawater desalination plants, seaside power plants, and seaport cities.

Shipbuilding:

ship sewage pipes, drain pipes, ballast pipes, ventilation pipes, etc.

Agricultural Sprinkler Irrigation:

deep well pipes, filter pipes, culvert pipes, drainage pipes, irrigation subordinate camps, etc.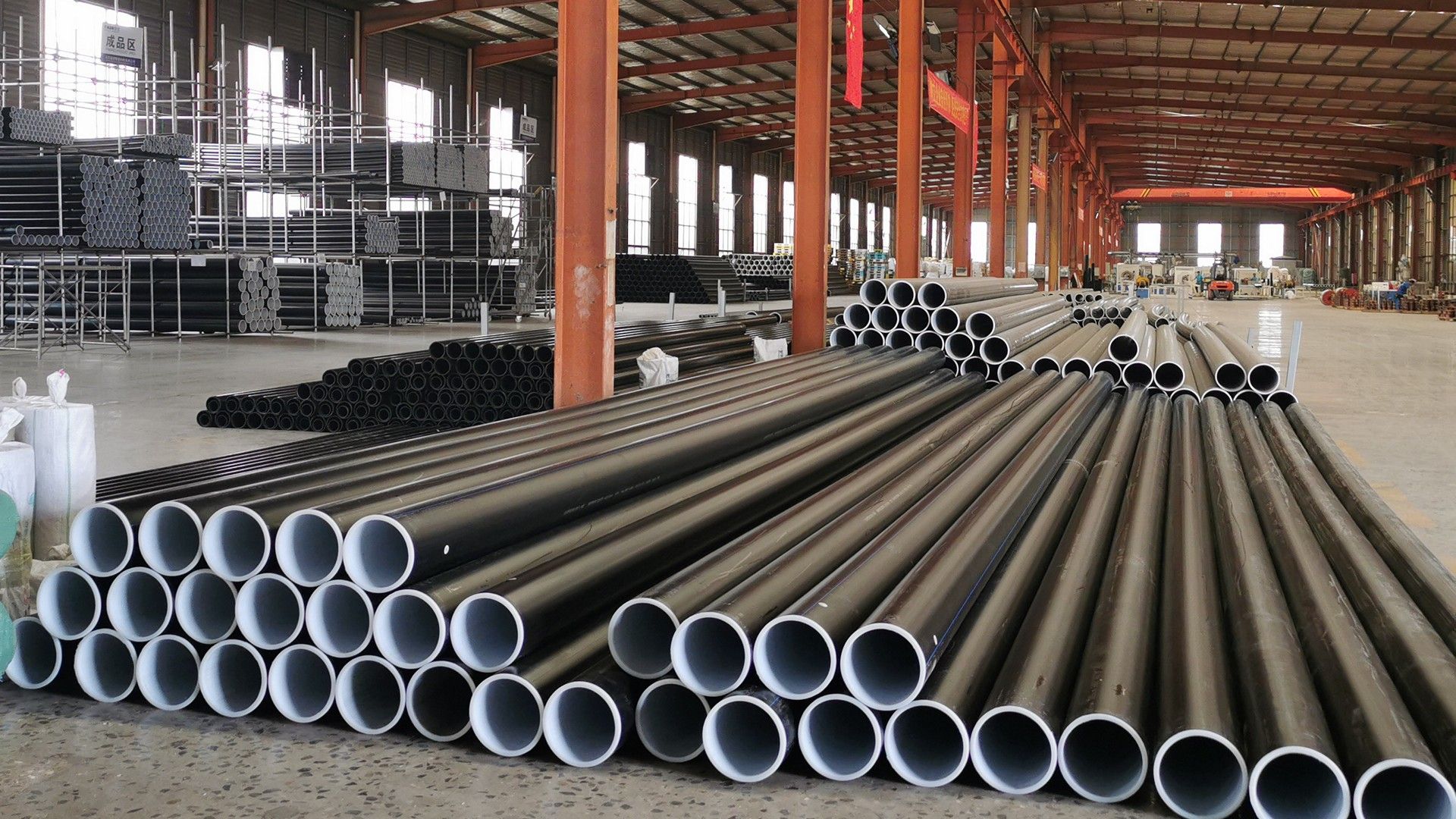 Performance & Advantages
Good corrosion resistance

Compared with metal pipes, steel-framed polyethylene plastic composite pipes, like PE pipes, have excellent chemical corrosion resistance, and have good corrosion resistance to more than 270 corrosive media such as acids, alkalis, salt solutions, and organic solvents.

Good anti-wear performance

The wear resistance of steel frame polyethylene plastic composite pipe is 3 times that of steel pipe

Smooth inner wall and low conveying resistance

The steel skeleton polyethylene plastic composite pipe adopts the internal shaping process, and its inner surface is smoother than the inner wall of the plastic pipe. The equivalent absolute roughness is 0.01mm, while the equivalent absolute roughness of the inner surface of the steel pipe is 0.2mm. The steel pipe has been significantly improved.

Good toughness

The steel-framed polyethylene plastic composite pipe has a moderate elastic modulus, which is 4 times that of polyethylene pipes and one-sixtieth that of steel pipes, indicating that the product has moderate toughness and inherits the characteristics of polyethylene flexible pipes, which is convenient for Excavation construction and slope laying, reduce construction costs.
Parameters
Spec
Nominal Pressure/MPA
1.0MPA
1.6MPA
2.0MPA
2.5MPA
3.5MPA
Thickness(mm)
Thickness(mm)
Thickness(mm)
Thickness(mm)
Thickness(mm)
DN50
50X5.0
50X5.0
50X6.0
50X6.5
DN63
63X5.5
63X6.0
63X6.5
63X7.0
DN75
75X6.0
75X6.0
75X7.0
75X7.5
DN90
90X6.5
90X7.0
90X7.5
90X8.0
DN110
110X6.0
110X7.0
110X7.5
110X8.0
110X8.5
DN140
140X6.0
140X8.0
140X8.5
140X9.5
140X9.5
DN160
160X6.5
160X9.0
160X9.5
160X10.5
160X11.5
DN200
200X7.0
200X9.5
200X10.5
200X12.5
DN225
225X8.0
225X10.0
225X10.5
DN250
250X10.5
250X12
250X12
DN315
315X12
315X13
DN355
355X12.5
355X14
DN400
400X13
400X15
DN450
450X14
450X16
DN500
500X16
500X18
DN560
560X20
560X21
DN630
630X23
630X24