Introduction
PE pipe for mining is made of polyethylene resin as the main raw material, added with appropriate additives and extruded at high temperature. Its performance has not only the characteristics of general polyethylene pipes, but also its own characteristics: antistatic and flame retardant.
HDPE Applications in the mining area
Widely used in coal mine underground water supply and drainage pipes
positive pressure ventilation pipes for mines
negative pressure ventilation pipes for mines
shotcrete pipes for mines
gas drainage pipes for mines.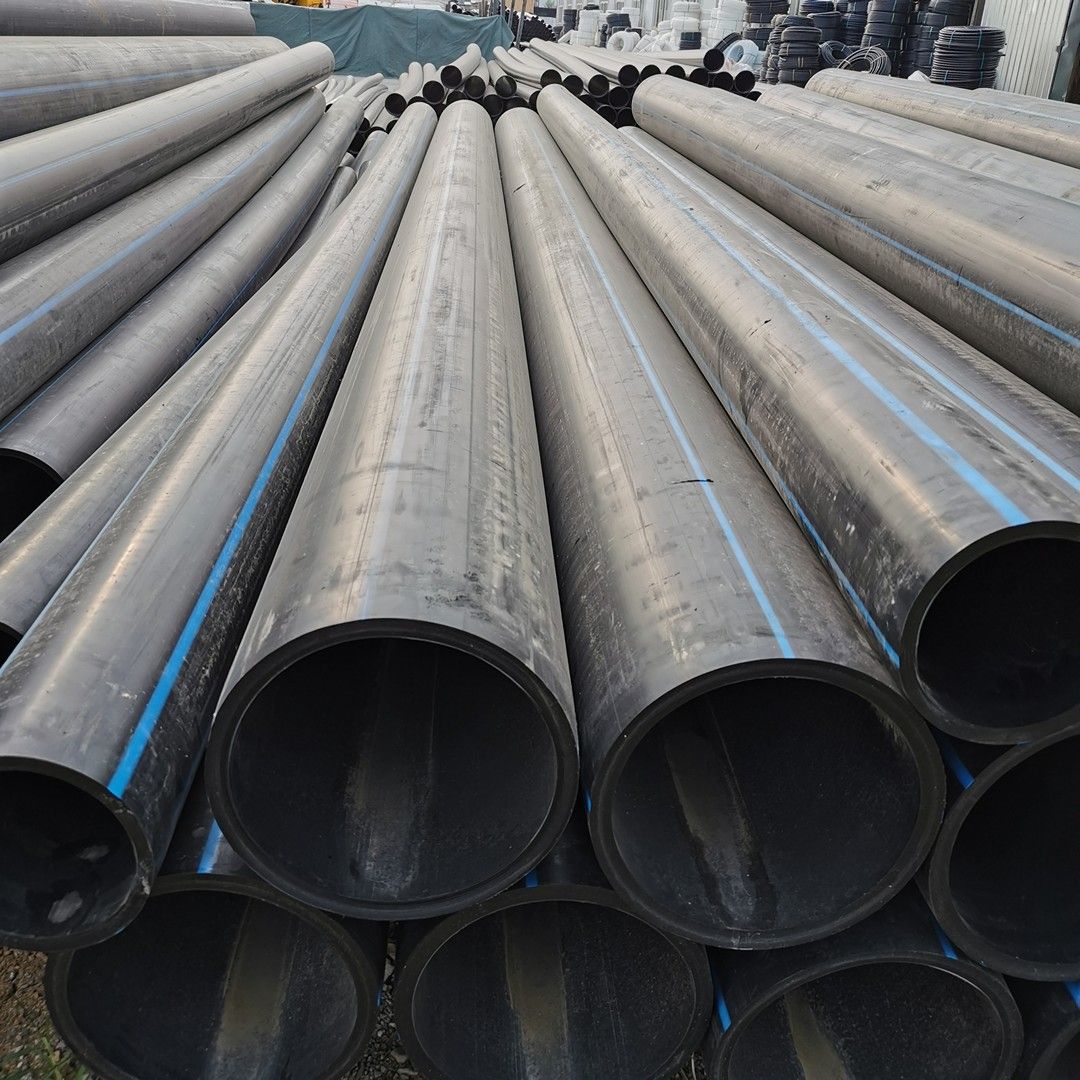 Advantages and features
Antistatic and Flame Retardant

The antistatic and flame retardant components of the PE mine pipe are evenly distributed in the pipe body, so even if the time is long, the antistatic and flame retardant performance indicators will not be affected.

Light Weight and Easy Installation

PE mining pipe has a low density and its unit weight is only one-third of that of steel pipes. Therefore, PE mining pipes are not only convenient for transportation and installation, but also reduce the labor intensity of workers, thereby improving work efficiency.

Corrosion Resistance and Non-scaling

PE mining pipe has strong corrosion resistance and non-scaling. It is especially suitable when transporting high-sulfur water and water containing calcium and magnesium ions underground. The cost of pipe anti-corrosion and descaling can be greatly saved.

Strong Conveying Capacity

The inner wall of PE mining pipe is relatively smooth, so the resistance is small when conveying fluid. Compared with other pipes, the conveying capacity can be increased by 30%.
Parameters of Pipes for Mining
| | |
| --- | --- |
| Material | HDPE |
| Life | 50 years under normal condition |
| Standard | ISO, DIN |
| Tolerance | ±0.5mm |
| OEM | Available |
| Thickness | standard or OEM |
| Length | standard or OEM |